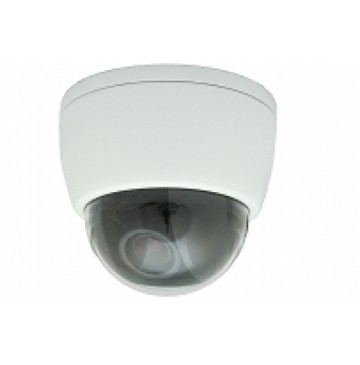 in51 (Tigershark TVI) WDR Dome
Brand:
Tigershark TVI
Product Code:
in51TS2x2D28V12
Availability:
In Stock
Anti-Vandal, Vari-Focal, TVI WDR, SDN, Dual Voltage, Dual Output
The inMotion in51TS2x2D is the next generation in our line of ultra compact vandal resistant domes. Offering Full HD resolution, TVI and Analog outputs, new Wide-D WDR performance combined with 3D Digital Noise reduction, this compact camera will produce high quality video in the varying lighting conditions experienced in modern installations. The in51TS2x2D series is very compact and flexible enough to meet any installation requirement.
Compact Die Cast Construction
inMotion Thermal Management
inMotion inViVid® Color Technology
Mega Pixel Sensor
Full HD (1080P)
Dual Output, TVI & Analog CVBS
Software Day/Night Function
Min. Illumin. 0.01 Lux
Wide Dynamic Range (WDR) 130db
Backlight/Highlight Compensation
Focus Assist Mode
3D DNR
Sense Up
3-Axis Gimbal
On board (Analog) Service Jack/Programmer
12VDC/24VAC
Many more features