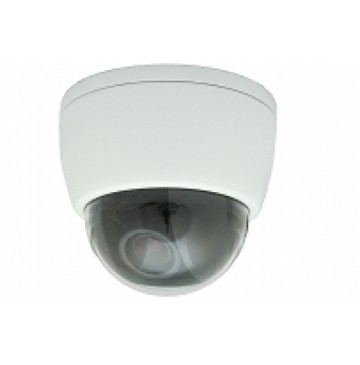 in52 (Tigershark LT) WDR Dome
Brand:
Tigershark LT
Product Code:
in52TS3N2D28V12
Availability:
In Stock
Tamper, Vari-Focal, WDR, SDN, Dual Voltage
The inMotion in52TS3N2D series compact tamper resistant internal dome camera use our new Tigershark LT WDR sensor. Offering 800TVL Resolution, Low Light and WDR performance combined with 3D DNR, this dome camera will produce high quality video even in the most challenging lighting conditions experienced in modern installations. The versatile in52TS3N2D is compact and flexible enough to meet any installation requirements.
Compact Polycarbonate Case
White or Black Case Available
inMotion inViVid® Color Technology
1/3" Image Sensor
Wide Dynamic Range (WDR) 115db
800TVL
2.8~12mm Varifocal DC lens
3-Axis Gimbal
Software Day/Night Function
Min. Illumin. 0.01 Lux
3D DNR
12VDC/24VAC
Service Jack & OSD Programming Joystick
Many more features